BIO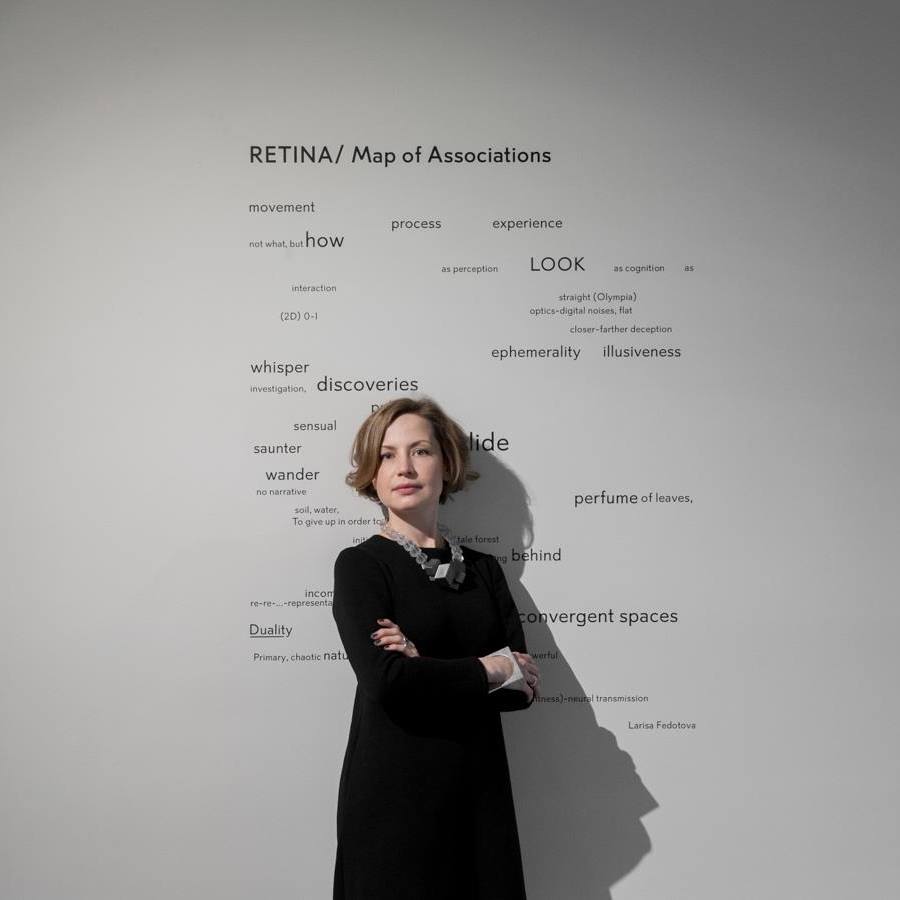 Being an artist, I work with photography, installations, art objects and video. I often mix these mediums and interact with the spectator. The sphere of myinterest comprises the questions about social and psychological issue of human identity formation and defining the point at which a person perceive the world.
In January 2018 I won «TAKE OFF» competition and presented the personal exhibition 'Retina' at VDNKh (All-Russia Exhibition Centre), Moscow. Curator Olga Shishko says about the exhibition: «Larisa Fedotova continues experimenting with the definition of the boarders of the inner and the outer and explores a 'new vision'. The vision is no longer perceived as a geometrical projection of the visible world's reflection; instead, it shifts into the internal body sensations, such as tactility and kinaesthetics. Besides attempting to go beyond perception of reality, which is what can be observed physically, Larisa seeks to transform the mere act of seeing into an experience of intellect. 'Retina' showcases a gap between reality, perception and image.»
In 2015 my work 'Paper boats' was selected for participate in VI Moscow Biennale of Contemporary Art, parallel program 'Event horizons'. In 2018 I re-implemented wide-scale my work 'Behind the event horizon' in The State Hermitage Museum, Saint-Petersburg. This work was based on happenings involving many random people near canals banks in Saint-Petersburg, then wide-scale interactive installation was realized in The General Staff Building of The Hermitage.
---
Selected group exhibitions:
2019 'New semiotics of River M.', Belgrade Photo Month
2018 'Interventions. Act by the rules and without', The General Staff Building The State Hermitage Museum, Saint-Petersburg
2018 International festival of contemporary art 'Art-subject', Vladimir
2017 'Unstable equilibrium' public art project in International University of Moscow 2016 'It can exist', Moscow Manege Association, 'Rabochiy and Kolkhoznitsa' 2016 'Kosmos.love' Artplay gallery, Moscow
2016 'Kosmos.love' Artplay gallery, Moscow
2015 'Event horizons', VI Moscow Biennale of Contemporary Art, parallel program
2015 The Central House of Cinema 'The world that was saved' Moscow, Russia
2014-2015 FOUNDART held in Moscow, Saint-Petersburg- Russia, Minsk- Belarus